Six transformative advancements a dentist can use to treat periodontitis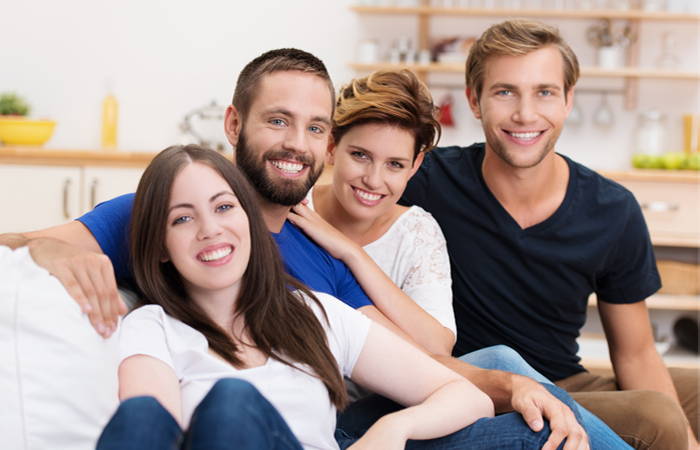 Here at Lucey Dental your chosen dentist In Greystones we take great pride in providing the latest knowledge and insights to our patients, community, and all who value dental health. Today, we're delving into six transformative advancements dentistry has achieved in the fight against periodontitis, a common yet serious gum disease.
Unveiling the dark horse: periodontitis
Periodontitis is not just a dental issue; it is a systemic problem that affects overall health. Left unchecked, it can lead to tooth loss and is linked to other health complications, such as diabetes and heart disease. Despite its widespread prevalence, periodontitis is often undiagnosed until its later stages. But don't be alarmed, because with the newest dental breakthroughs, we are better equipped than ever before.
1. The dawn of precision dentistry
Firstly, we must recognise the rise of precision dentistry. This incorporates genetic information to predict an individual's susceptibility to periodontitis. By using genetic markers, our dentist In Greystones can now identify patients at high risk for the disease even before symptoms appear. This proactive approach is revolutionising the way we understand and treat periodontitis.
2. Microbial mapping: beyond the naked eye
Secondly, our ability to analyse and understand the oral microbiome—the community of microorganisms living in our mouths—has skyrocketed. Innovations in microbiome research have illuminated the key role certain bacteria play in the development of periodontitis. With this microbial mapping, we are now able to more effectively target and disrupt harmful bacteria, paving the way for more personalised and effective treatment plans.
3. Photodynamic therapy: the power of light
In third place is the emergence of photodynamic therapy. This approach uses a special light-activated compound that, when applied to the gums, can selectively destroy pathogenic bacteria without harming healthy tissue. It's a non-invasive and efficient way to target and eliminate the harmful bacteria that contribute to periodontitis.
4. The promise of regenerative procedures
Regenerative procedures represent another groundbreaking development. These processes use biocompatible materials to encourage the body to regenerate lost bone and gum tissue, critical for patients with advanced periodontitis. By fostering natural regrowth, these procedures provide new hope for restoring oral health in patients with severe disease progression.
5. Advancements in non-surgical treatments
Non-surgical treatments have also come a long way for our dentist In Greystones. Recent advancements include localised drug delivery systems that directly target diseased tissue, along with innovative techniques that disrupt bacterial colonies beneath the gum line. These treatments can effectively control the disease without the need for surgical intervention, making them a preferred option for many patients.
6. Technological triumph: AI in dentistry
Finally, we're witnessing the application of artificial intelligence (AI) in dentistry. AI-powered predictive models can identify early signs of periodontitis that may be missed in traditional screenings. This technology is becoming a game-changer, enabling earlier intervention and potentially saving patients from the severe stages of the disease.
In conclusion: a brighter future
These advancements in the field of dentistry mark an exciting time for us at Lucey Dental and for our patients. As we continue to incorporate the best scientific knowledge and technologies into our practice, we remain dedicated to offering comprehensive and informed care. Periodontitis, while still a significant health concern, is increasingly within our grasp to predict, prevent, and treat effectively. At Lucey Dental yet, we are committed to staying at the forefront of dental science and bringing the benefits of these breakthroughs to our patients as and when we can. We are excited for the future of dentistry and believe that great things are on the horizon.
---