Dentist in Greystones, where personalised treatment prevails!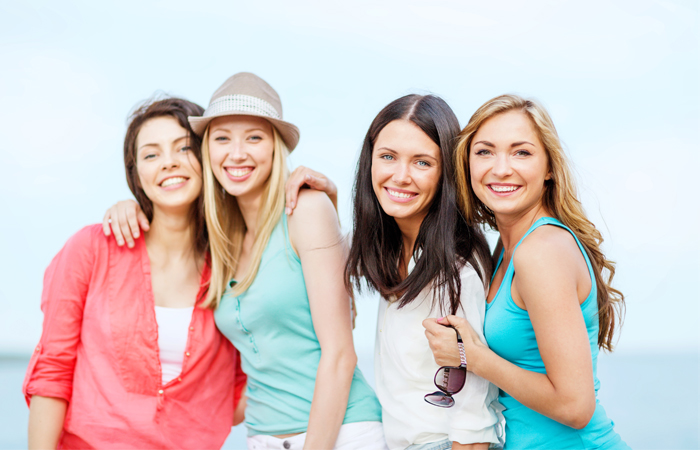 The need to find a new dentist can be as a result of many factors but that does not make the search any easier. Dentistry by its very nature requires you to interact with someone who has to get up close and personal to be able to work on your teeth and gums. At Lucey Dental we have assembled a team that is composed of a variety of personalities, each with their own unique skill and character. Their dental expertise and chairside manner works in harmony to deliver a positive and rewarding experience. To be able to deliver the treatment that best suits you, we spend time getting acquainted, so that we can appreciate your ambitions and concerns. Your individuality is respected and your treatment plan is created around you.
Prevention
To be able to prevent dental decay and gum disease requires a lifetime of oral hygiene. To be able to maintain oral healthcare requires education from a young age. As a progressive dentist in Greystones we provide family dentistry which entails providing treatment for all ages. Preventive dentistry is not a one man task but requires a team effort to preserve your teeth so that you can enjoy them for your lifetime. Starting young is the key and we recommend that parents bring their children in from a young age. The younger that your children visit us the more relaxed and comfortable they will become and the surroundings will become familiar to them. Dental anxiety is a genuine barrier for some patients to visiting a dental practice and by encouraging youngsters to start attending at a young age, they will not be afraid to visit.
Education
Learning the correct brushing and flossing techniques is important to ensure that you are maintaining your teeth and gums correctly. Using the right brush that suits your teeth and gums is as important as brushing correctly. As a modern dentist in Greystones we are proactive in our approach and if we identify something that requires attention now to avoid complications later, we will bring this to your attention. We will also explain in detail what your condition is and how it affects your entire mouth. The best treatment for you will be suggested and you are encouraged to ask questions. Only once you are completely satisfied that you understand will you need to make a decision about your treatment.
Healthy good looking teeth
Over the decades dentistry has progressed at a fast pace and with the use of the latest technology, it has given us the tools to utilise our skills and expertise to deliver the finest quality service to our patients. Delivering dental services as a dentist in Greystones requires a certain artistic flair and being in tune with a patient. Restorative dental work is when we repair your teeth so that they function as they should. We also consider the cosmetic aspect because restoring your teeth also requires making sure that you retain your smile and where possible improve it. Cosmetic dentistry can also help to ensure that you are able to clean your teeth properly which will help them to last longer. Often cosmetic dentistry is perceived as only aesthetic enhancement when in fact treatments such as correcting misaligned teeth or replacing a lost tooth do much more than merely enhance your looks.
Enhance your smile
Your smile can open doors to so many wonderful things in your life. Our skills at helping you keep your teeth and gums healthy is part of your smile. Our training in anatomy allows us to offer further non surgical facial aesthetic treatments. At Lucey Dental we also offer you the opportunity to enjoy some facial pampering. Our trained clinicians can also deliver anti-wrinkle and dermal filler treatments in the safe environment of our dental practice.
---