Invisalign: Your Lucey Dental dentist in Greystones is magic!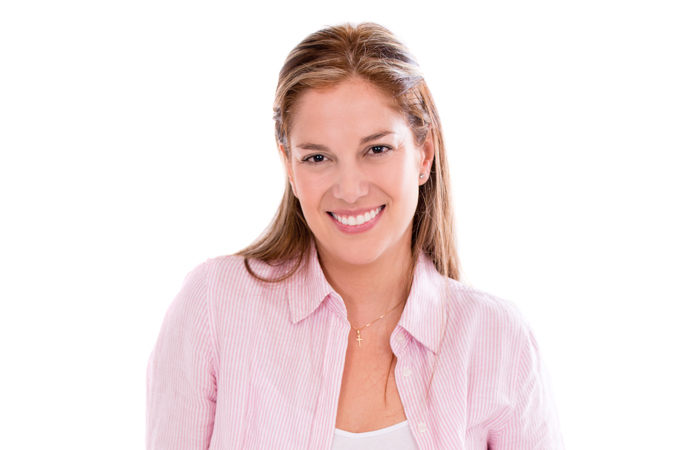 At Lucey Dental, we're all about bringing our patients the latest treatments and technology to ensure that you have healthy and beautiful smiles. If you have mild to moderate issues with the alignment of your teeth, there is a way that we can address this that nobody else should be able to notice when you are being treated. While we're not magicians, we can understand why you might think that we are when we tell you that Invisalign aligners are virtually invisible when they are being worn. This means that you can get your teeth realigned and have the confidence to do so, because nobody should realise that you are having treatment. Our dentist in Greystones should also be able to yield the finished results in as little as 6 to 18 months on average, which means that you won't have to wait long to have a fabulous smile.
How Invisalign works
Invisalign consists of plastic aligners that are worn over the teeth like a streamlined gumshield. The plastic is see-through, which means that others shouldn't realise you have anything in your mouth. As you wear them, they apply pressure to the teeth to gently move them into position. You will be provided with sets of aligners to last for 6 weeks, changing between them on a weekly basis. You will then need to come and see your dentist in Greystones here at Lucey Dental for a checkup and to receive your next 6 weeks' worth of aligners.
Why should I choose Invisalign?
Invisalign is a great option for anyone who is looking for a discreet and effective way to realign their smile. Aside from this, however, there are other benefits for choosing this treatment. Firstly, the aligners are removable for a maximum of 2 hours a day. This means that you may remove the aligners when you are eating and drinking and you don't need to worry, therefore, about adjusting your diet in any way. If you want chewy or hard food, chomp away! What's more you can forget about needing to clean your aligners up after eating – you won't have to with Invisalign. Another bonus for being able to remove your aligners is the fact that you can continue to brush and floss as normal, without having to worry about cleaning around anything . This means that your hygiene routine can stay tip-top!
Invisalign should also be comfortable to wear as the aligners are made bespoke for your mouth. Using iTero technology, we will use this digital scan to get the measurements for your mouth and the Invisalign laboratory will use these to make these aligners to fit your mouth perfectly. The aligners should therefore be as comfortable as can be. Another benefit of the digital scan is that we can then generate a 3D animation of how your teeth will look by the completion of your treatment, so you will be able to see how great your smile will be before you even get started on treatment. If ever you needed a carrot on a stick to wear your aligners, here it is!
Initial consultation
To find out more about any of our treatments, including Invisalign, all you need to do is to book in for an initial consultation to discuss your concerns about your smile (or your face for our facial aesthetic treatments. Yes, we do that too!) We have early and late appointments, Monday to Friday, and we offer Saturday appointments too. Our experienced and friendly team are ready to meet you and get you looking amazing – no magic required, but you should feel magical by the end of your treatment. Just say the magic word and we'll do the rest!
---